Denver, the capital of Colorado, is the fifth most populous state capital in the country, with a population of about 715,500 residents. This "Mile High City," which lies exactly one mile above sea level, is approximately 12 miles east of the Rocky Mountains and thus makes it the perfect place for both city and mountain living.
The city and surrounding area is a paradise for outdoorsy types, with many varied activities year-round, from skiing and sledding in the colder months to kayaking and mountain climbing in the summertime. Nature lovers — or city dwellers in need of a soul-cleansing return to nature — can head over to the
Denver Botanic Gardens
that not only immerse city dwellers in lush gardens but also enrich their other senses with classes, live performances, and exhibitions. Hikers can scale Pike's Peak or opt for many other trailheads at Rocky Mountain National Park.
The
median price
of homes in Denver — including Greenwood Village homes for sale — is about $660,000, which is down slightly from last year's high of $695,000. Still, Denver is experiencing a seller's market, where there are fewer homes available for sale and more buyers vying against one another to buy those limited homes. This leads sellers to receive multiple offers on their homes, offers that exceed their asking prices, and even bidding wars amongst eager buyers. So if you're thinking of selling your home in the current market, here are some effective home staging tips.
1. Staging basics
When it comes to staging your home, one of the biggest home staging tips is paring everything down to the basics. Believe it or not, rooms don't have to be packed with furniture and décor to be cozy. In fact, over-filled spaces trick the eye into thinking the space is more crowded and smaller than it really is. Study each of the rooms in your home and remove at least 25 percent of the existing furniture, tables, footrests, and chairs and put them in storage. Also, make sure pets are out of the house during open houses, so they are safe from strangers.
2. Depersonalize
Remove anything from your Greenwood Village home for sale that identifies you and your family, including vacation or family photos, memorabilia, and personal collectibles. Your aim is to present a generic space so that buyers can easily picture themselves living there and not feel as though they are invading another person's space. Tuck all of your personal belongings away into storage or move them into your new residence to give your Greenwood Village home the best chance at snagging a buyer's eye.
3. Declutter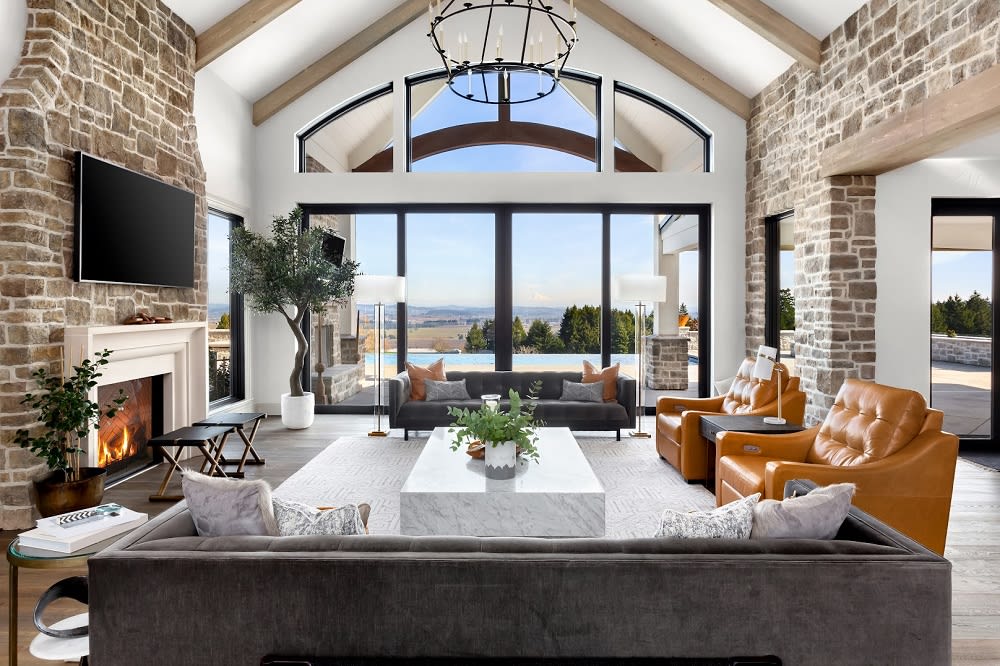 Media queen Oprah Winfrey once suggested that people regularly declutter their living spaces by emptying out all their closets, drawers, and storage spaces and then reviewing all their belongings from necessary to unnecessary. For each and every item, Winfrey instructed her viewers to "keep, donate, or discard."
Winfrey further suggested that you ask yourself what the item means to you. Does it bring you joy? Have you worn or used the item in the last year? Repeat this process for all your furniture, collectibles, kids' toys, kitchen goods, sports memorabilia, clothing, and garage items. Donate or discard one item every time you bring a new item home. It will be a difficult process for some who hold onto possessions that have sentimental value, but a worthy exercise and one that gets easier each time you do it.
4. Work and school spaces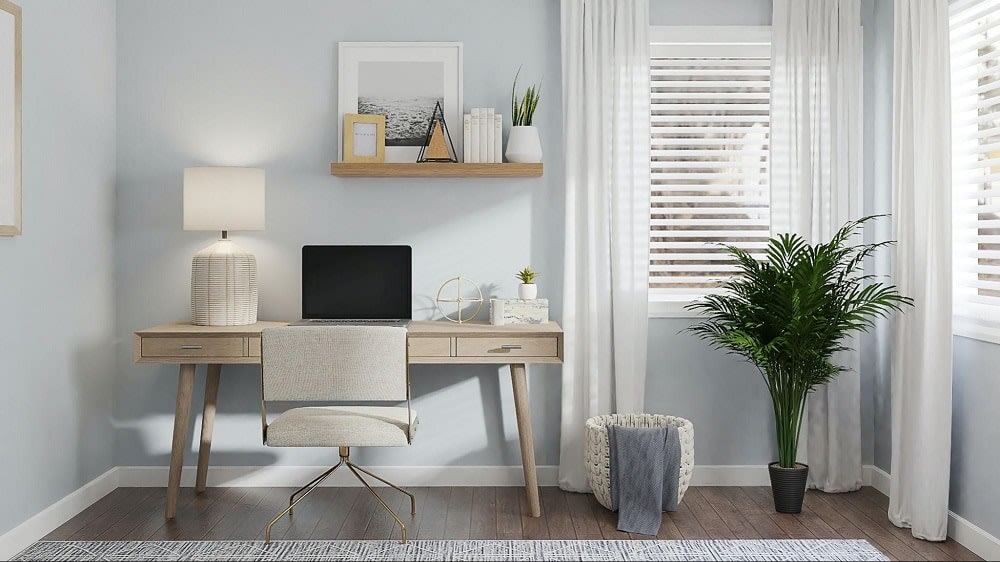 With record numbers of remote workers and education taking place online due to the last couple of years, it's crucial to have a dedicated space to work from. After you've decluttered your space, you can determine where you want to install a home office. Some places that could work are a walk-in closet, a corner of your den or family room, or even your formal dining room with a large farmer's table to handle everything from schoolwork to desk work. If you have a spacious backyard, you might consider building a semi-enclosed gazebo to enjoy nature while you work, study, or craft.
5. Pick a wall to accentuate
Accent walls used to be limited to a single wall in a room that was either painted or wallpapered with a vibrant shade. Nowadays, homeowners of Greenwood Village homes for sale are choosing instead to display their collections or memorabilia on an accent wall. Instead of college-vibe industrial shelving, consider investing in adjustable shelving from your local home improvement store. Keep them black or white if your collections are colorful, or paint them a vibrant color as long as they don't overpower your beloved items. Do you have your mom's antique china languishing in the attic? Put up some shallow wooden shelves and display them on one wall in your kitchen or dining room. What about the model cars you made as a teenager? Display them on a sleek black bookcase in the den or your home office.
6. Don't forget the kitchen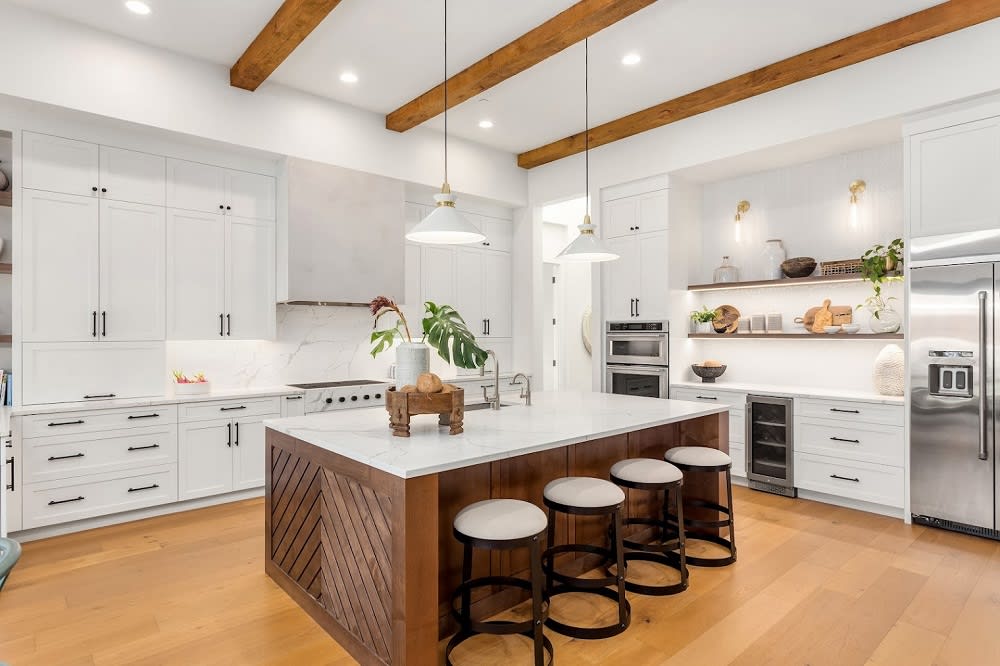 Staging a kitchen is simple: put all countertop items away. The only thing that should populate a kitchen countertop is a bowl of fresh oranges or lemons and maybe a crystal vase of fresh flowers. Potential homebuyers want to see the appliances, shelving, kitchen island and sink stand on their own and shine. They don't want to see a "Kiss the Cook" placard over the stove or a cluttered countertop full of utensils, storage containers, and cookbooks. Don't forget to hide any mops, brooms, and robotic vacuums. Replace fluorescent lighting with vibrant pendant lamps or inset lighting that illuminates the workspace. You can also place easy-to-install lighting under your cabinets to brighten up your countertop workspaces.
Looking for homes for sale in Greenwood Village?
If you're looking for an expert in everything real estate-related, including additional home staging tips beyond those we've noted here, reach out to trusted local Realtor®
Elise LoSasso
for assistance.