Denver is currently one of the U.S.'s
biggest cities
that are experiencing a thriving seller's market. If you plan on selling a home in this hot location, congratulations. You already have a leg up on the competition. While the average selling price in Denver is on the rise, it can still be difficult for homeowners to know what to do to get off the ground. Read along as we cover the key home selling tips you should consider in the Denver real estate market.
Pick the perfect time of year
It's true that, on average, the best time to sell your home in the U.S. is during the warmer months. In Denver, that rule generally holds true. Past figures that show the optimal selling period for homes in Denver falls between
May and August
.

However, local home sales indicate that buyers are becoming more and more interested in Denver real estate earlier in the year. Listing in late winter or after the holidays has risen in popularity, for instance. On this schedule, you can expect a sale to close before the busier buying season starts up in late spring and summer.
Just remember that the best policy should be to put your property on the market at a time that is convenient both for you and your agent. There may not be as many buyers in the winter as usual, but there can be much more determined clientele who want to close a deal quickly.
Target your ideal buying audience
Denver is home to one of the country's most inclusive, multicultural, and economically diverse populations. With this audience of potential buyers, it's very important to spend time at the outset figuring out what kind of buyers you'd like to target most.
Location should be the first indicator of what type of buyer is likely to be interested in your property. Exclusive
neighborhoods
like Cherry Creek, Washington Park, and LoDo offer buyers more amenities, access to mass transportation, and quieter residences. Middle-income families with small children will probably have different priorities, and may search out more secure locations like Wellshire and Indian Creek.

Overall, the best plan of action is to contact a local agent to get an impartial analysis of your home's pros and cons on the market. A fresh pair of eyes can do wonders to remind you of how close you are to neighborhood grocery stores, schools, quality roads, or other factors that buyers ask about.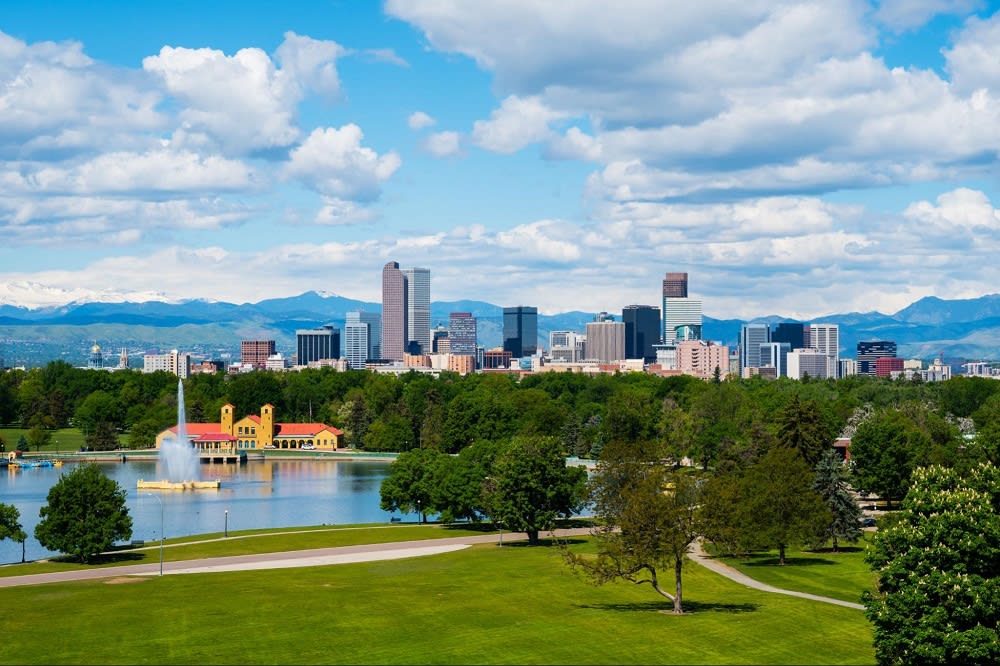 Photo courtesy of Shutterstock
Understand the pros and cons of a seller's market
What exactly is a
seller's market
? For Denverites, it means that buyer demand is on the rise--as well as the number of new residents moving in--and sellers are likely to have the upper hand when it comes to bargaining for a final sale price. Plus, record-high prices have become a regular occurrence, as
average list prices
climb above half a million dollars.

But a seller's market doesn't come with any guarantees when it comes to locking in that dreamed-for sale price. You'll want to drill down into the details and figure out your ideal buyer. Divide and conquer: that's the basic principle.

Is your home located near nature reserves? Target outdoor lovers. Is the square footage attractive to growing families? Invite them in. 88% of Denver residents commute by car, so you should figure out if you are located in a good spot for business owners. Also, how are the property values changing in your neighborhood? Do you notice any trends?

Determining all these factors together should contribute to higher closing prices, as long as you find a buying audience with enough drive to send prices upward.
Make some basic upgrades
One of the stand-out advantages of selling in a seller's market is that homeowners can generally skip some of the more laborious tasks involved in prepping a home.

Home staging, which can be a source of hidden costs for home sellers to bear, may not need to be a priority. Upgrading your HVAC system can also be skipped as long as it's in good working condition. The same with flooring: as long as you're not targeting an extremely high-income buyer and the property is clean and sanitized, you can often go without upgrades.
Photo courtesy of Shutterstock
However, there are steps you can take to raise your property's listing price with a few basic home selling tips:


Basic maintenance: Treat stains, replace damaged paint, and remove furniture that's past its prime.



Appliances: In the kitchen, TV room, laundry room, and bathroom, make sure all the tools you use everyday are up to date and in working order.



Cleaning and sanitizing: At the very least, you should remove offensive odors, clean any pet hair, eliminate hazardous allergens from the air, and clean the entryway for visitors.
Stay informed about changing neighborhoods
Like any growing city in the U.S., the skyline, streets, and neighborhoods are always changing. This trend is true especially for
Denver real estate
, where the Light Rail is just one way that all kinds of residential areas are being reshuffled. Mass transit is growing in popularity, especially for Millennial and Gen-Z buyers, so it's important to stress your home's proximity to major thoroughfares if you can.
Neighborhoods in Denver (which total 78!) are changing in other ways too. Downtown property prices per square foot have nearly doubled, as have locations near Central Park. It's not a surprise that Denver is now the
second most competitive market
for selling a home after the Bay Area, according to OJO Labs.

That means that it's a good idea to check up on the property values in your neighborhood and just outside. As always, get in touch with a local real estate agent to help make the comparisons easier to understand. They can also give you detailed advice on how to improve your list price within your area.
Contact a local real estate agent today!
Any questions about selling your home in Denver, CO? Don't hesitate to contact the
Elise Losasso
agency today for more information!

*Header photo courtesy of Shutterstock